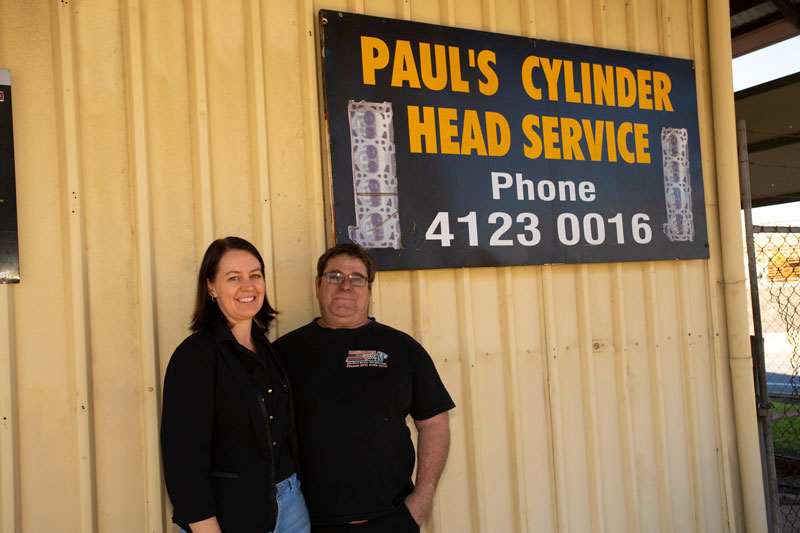 Originally established in 1999, Paul's Cylinder Heads has been providing premium engine reconditioning services ever since.
We are a locally owned and operated family business. The business is run by Paul and his wife Fran, with a current staff of four.
Paul and Fran originally opened the shop in Mackay in 1999. They moved the business to Maryborough in 2010, in a small shed in March Street. Due to quick growth and customer demand, the business was moved to its current location in 2015.
We are proud to have built up a large repeat customer base with excellent word of mouth referrals, and we believe the secret to our longevity is our focus on quality parts and workmanship, offering our large trade customer base an unparalleled customer experience in terms of our total offering.